High-Tech Fit + Function
If you need a two-piece, a four-piece, or more set of floor mats, look no further. Corinthian Automotive uses the latest technologies in carpet manufacturing, yarn systems, backing applications and fabrication techniques to ensure a durable, long lasting floor mat.
Custom fit shapes are essential to our success – we evaluate every pattern for the ultimate fit and manufacturing efficiency.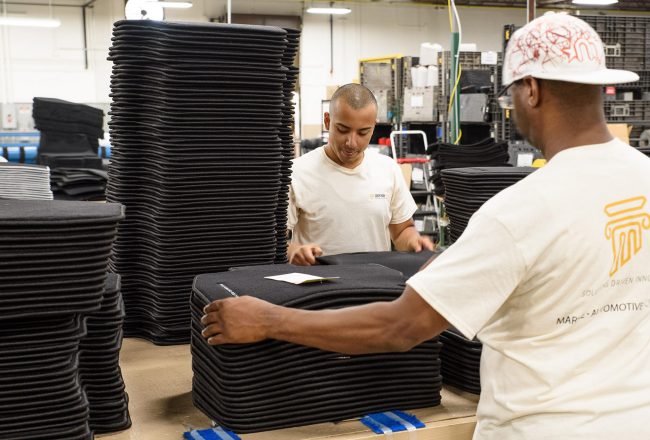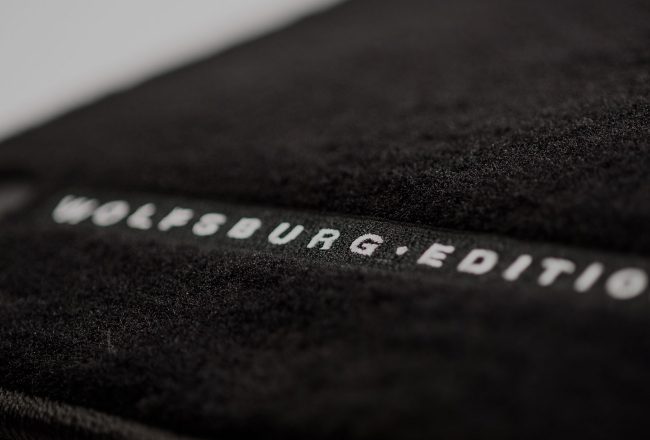 Precision Engineered, Beautifully Styled
Every custom floor mat can include logos to truly set your vehicle apart so they add style and are not just a place to put your feet.
Specialty edge finishes from cabled serge to a variety of binding cloth techniques will be used to fit requirements along with custom attachment systems to meet standards.